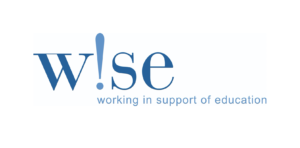 Financial Literacy Ambassador Awards Announced
New York, NY – August 25, 2021
Working in Support of Education (W!se), a national educational nonprofit, announced the five 2021 Financial Literacy Ambassadors today during a virtual ceremony.
High school students who passed the Wise Financial Literacy Certification Test with a score of 95% or better and interested in becoming a Financial Literacy Ambassador submitted an application with an essay that was reviewed by a distinguished panel of judges. Each Ambassador selected was presented with a cash award sponsored by the FLO mentors, a group of W!se volunteers who are passionate about helping young people improve their personal finance knowledge.
The five Financial Literacy Ambassador Awards for an exemplary application and outstanding commitment to financial literacy were presented to:
•Ivan Corvera from Don Tyson School of Innovation in Springdale, Arkansas
•Jean-Luc Cruz from William R. Boone High School in Orlando, Florida
•Yicheng Huang from Shenendehowa High School in Clifton Park
•Ilana Mizrahi from George W. Hewlett High School in Hewlett, New York
•Joe Tyson from Graham High School in Bluefield, Virginia
During the ceremony Phyllis Perillo, President and CEO of W!se gave, "Warm congratulations to the 2021 young leaders who will be W!se advocates for financial literacy and use their financial knowledge to help others in their community."
The keynote presentation was given by Dr. J. Michael Collins, the Fetzer Family Chair in Consumer & Personal Finance at University of Wisconsin-Madison. Dr. Collins said, "All of you have shown that you are exemplary in so many ways… you are going to make big differences in your community. This is the start of a journey of many journeys to come. You're on the right path. Stay strong, stay empowered!"
About Working in Support of Education (W!se)
Working in Support of Education (W!se) is a leading educational nonprofit based in New York City with a mission to improve the lives of young people and at-risk adults through programs that develop financial literacy and readiness for college and the workforce. For more information, visit wise-ny.org. Follow W!se on Facebook, Instagram, and Twitter @wisenewyork.
Media Contact
Samantha Spina
Working in Support of Education (W!se)
sspina(at)wise-ny.org