W!se is an award-winning national educational non-profit dedicated to improving lives through programs that develop financial literacy and readiness for college and careers.
Financial Literacy Slogan Contest Feb. 23-Mar. 23
We are excited to announce the launch of the W!se Financial Literacy Slogan Contest for high school students! The competitive Contest is open to all high school students in the US. Students are invited to create: a financial literacy slogan and a compelling video explaining, in 60 seconds or less, why everyone why everyone needs to be or should be financially literate. Teachers must submit the suggested slogans and videos on their students' behalf. Submissions must be entered through Facebook.
Enter Today!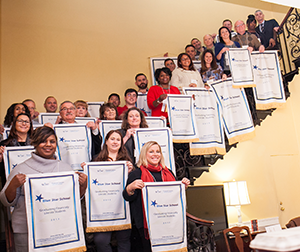 MoneyPOWER Conference a Success!
W!se held its 15th MoneyPOWER Conference in NYC on November 7th. Notable speakers included best-selling authors Helaine Olen and Jordan Goodman. For the first time, W!se offered site visits to financial institutions. Workshops included engaging presentations on: storytelling to teach personal finance; tax strategies for building wealth; paying for college; and Exchange Traded Funds.
See Photos

5,500,000
Hours of Instruction
"W!se was such an integral part of my high school experience and college application. Thank you for the opportunity to learn more about economics and financial literacy. It has helped me decide to pursue a career in economics." – Adithya, Princeton HS, Undergraduate at Wharton School of Business