W!se is an award-winning national educational non-profit dedicated to improving lives through programs that develop financial literacy and readiness for college and careers.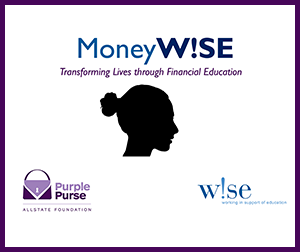 Join the Purple Purse Challenge October 2018
The challenge raises awareness about domestic violence (DV), and supports the financial empowerment of DV survivors. W!se is fundraising for our MoneyW!SE program, through which participants attend a course on personal finance and take the W!se Financial Literacy Certification Test after instruction. Those who pass become Certified Financially Literate, a unique credential demonstrating that they have developed the knowledge, skills and confidence to lead a life of well being.
DONATE NOW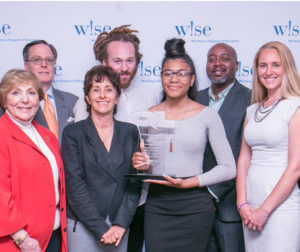 2018 QLI Winners
A foster care app took the top prize at the 23rd annual Quality of Life Innovations Finals and Awards ceremony held at CITI.



Learn More about the Winners!

5,500,000
Hours of Instruction
"W!se was such an integral part of my high school experience and college application. Thank you for the opportunity to learn more about economics and financial literacy. It has helped me decide to pursue a career in economics." – Adithya, Princeton HS, Undergraduate at Wharton School of Business