W!se is an award-winning national educational non-profit dedicated to improving lives through programs that develop financial literacy and readiness for college and careers.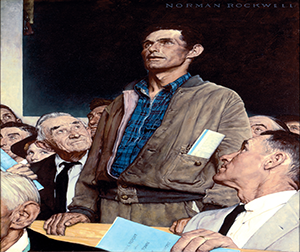 Join Us for FDR's Four Freedoms Workshop
December 4, 2017

In recognition of the 75th Anniversary of Norman Rockwell's paintings inspired by FDR's Four Freedoms, Tom Daly and Stephanie Haboush Plunkett from the Norman Rockwell Museum will explore the history of the Four Freedoms and their continued relevance today. The workshop offers in-depth perspectives on Rockwell's art, as well as interactive activities and curriculum-based ideas for the classroom. Earn 2 PD Hours.
Register Now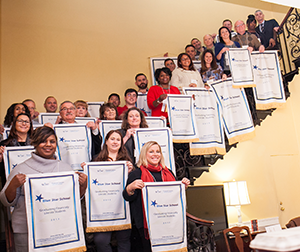 MoneyPOWER Conference a Success!
W!se held its 15th MoneyPOWER Conference in NYC on November 7th. Notable speakers included best-selling authors Helaine Olen and Jordan Goodman. For the first time, W!se offered site visits to financial institutions. Workshops included engaging presentations on: storytelling to teach personal finance; tax strategies for building wealth; paying for college; and Exchange Traded Funds.
See Photos

5,500,000
Hours of Instruction
"W!se was such an integral part of my high school experience and college application. Thank you for the opportunity to learn more about economics and financial literacy. It has helped me decide to pursue a career in economics." – Adithya, Princeton HS, Undergraduate at Wharton School of Business