At this annual invitation-only reception in New York City, W!se honors students who scored 95% or higher on that year's Financial Literacy Certification Test.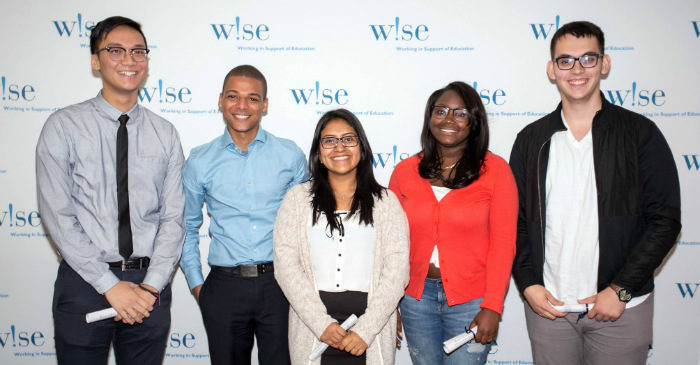 Event Details
---
June 2019
Our national Financial Literacy Scholars deserve recognition for their outstanding achievement. The reception features students and guest speakers.
For more information about the program, please visit our Financial Literacy Certification page.
Media Contact:
Mary Jo Rohrer
Phone: 212-421-2700
Email: mjrohrer@wise-ny.org
227 E. 56th Street, Suite 201, New York, NY 10022