Widely recognized as New York City's premier financial literacy conference for middle and high school teachers of personal finance, this day of professional development held on Election Day each year builds teachers' capacity to teach personal finance.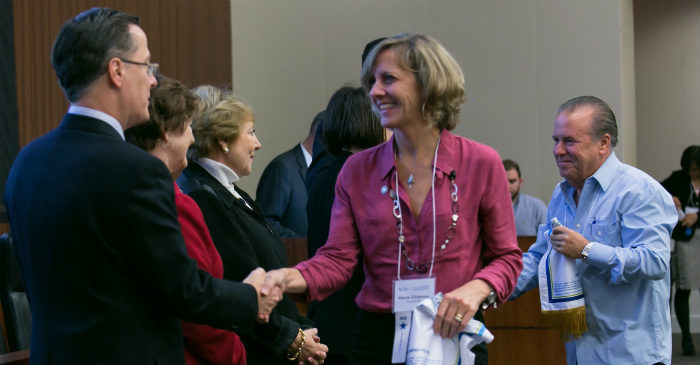 Event Details
---
November 7, 2017
8:30 am – 3:30 pm | Astor House: 130 East 80th Street, New York, NY
The MoneyPOWER Conference features:
Guest speakers on current economic and financial topics
Workshops on curriculum development, industry best practices, new programs and other personal finance topics
A resources fair with exhibitors from corporations and nonprofits
Complimentary consultations with financial planners and wills and estates attorneys
Networking opportunities
The Conference also celebrates the exceptional achievements of schools and teachers who participate in w!se's Financial Literacy Certification program. For more information, please visit our Financial Literacy Certification page.
2017 workshops include:
Use Story Telling to Teach Personal Finance!
The World of Exchange Traded Funds
NGPF: A Rich Personal Finance Resource at your Fingertips
Making Money with Today's Low Interest Rates
Tax Strategies to Build Wealth
Insurance Essentials: Life, Disability and Long Term Care
Making Sense of College Costs and Financial Aid
Get Smart About Credit
10 Entertaining Ways to Teach Personal Finance
Budgeting Your Way to Debt Freedom
Free Resources from the St. Louis Fed
Space is Limited. Register Today!
Media Contact:
Steven Appel
Phone: 212-421-2700
Email: sappel@wise-ny.org
227 E. 56th Street, Suite 201, New York, NY 10022