The Euro Challenge Competition Events are held each spring. Student teams deliver presentations on the euro area and compete for cash prizes, sponsored by the Moody's Foundation.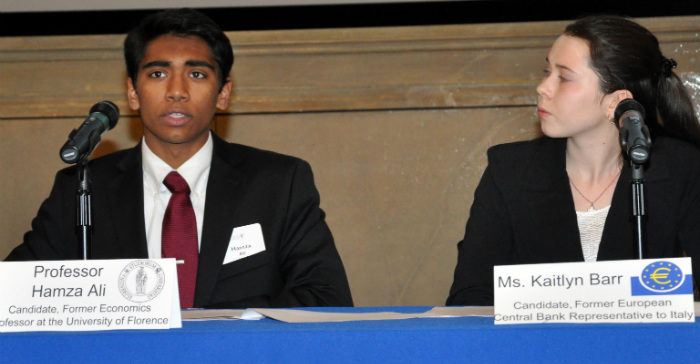 Event Details
---
March-April 2019
Regional Preliminary Rounds take place in March, and the Semifinal and Final Rounds are held in April at the Federal Reserve Bank of New York. The winning teams are announced at an Awards Ceremony and Reception directly following the Final Round.
For more information about the program, please visit our Euro Challenge page.
View 2018 Semifinals & Finals Photos
Media Contact:
Mary Jo Rohrer
Phone: 212-421-2700
Email: mjrohrer@wise-ny.org
227 E. 56th Street, Suite 201, New York, NY 10022