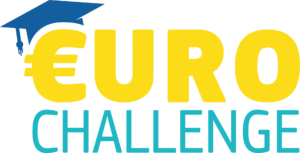 MEDIA ADVISORY
Contact: Steven Appel, (646) 675-8594 (mobile)
 or Ethan Goebel, (917) 860-6921 (mobile)
WHAT:         Euro Challenge National Finalist School Presentations to the Embassy of Spain and the Embassy of Lithuania
WHO:            The Delegation of the European Union to the United States ("the Delegation"), Working in Support of Education (W!se), St. Albans High School, and Mount Saint Mary Academy
WHERE:      Embassy of Spain, 2375 Pennsylvania Ave NW, Washington, DC 20037 | Embassy of Lithuanian, 2622 16th St NW, Washington, DC 20009
WHEN:         Monday, June 11    9:00 a.m. at the Spanish Embassy and 10:30 a.m. at the Lithuanian Embassy
WHY:            As a rewarding capstone for the 2018 Euro Challenge, the first and second placed teams from this year's competition will deliver their research and findings about the Spanish and Lithuanian economics to officials at the respective embassies in Washington, D.C.
The Euro Challenge, an initiative of the Delegation, provides an exciting opportunity for 9th and 10th grade high school students to learn about the European Union and the Euro Area. W!se is the national coordinator of the program. Organized as a competition, student teams from high schools across the US analyze the current economic situation in the Euro Area, examine a pressing economic issue facing one of the 19 Euro Area countries and develop solutions to the issue. Teams present their findings at regional heats with the best teams from each heat advancing to the national semifinal and final round, held at the Federal Reserve Bank of New York.
The top five teams earn monetary awards, sponsored by the Moody's Foundation. The first and second placed teams also earn a trip to the nation's capital to present their work at the Embassies of the countries they selected for their research. This special trip is also generously funded by the Moody's Foundation.
This year's first place team from St. Albans School will discuss the benefits and challenges of the currency union in Spain; the second place team from Mount Saint Mary Academy will explore the effects of globalization and migration on the Lithuanian economy.
###